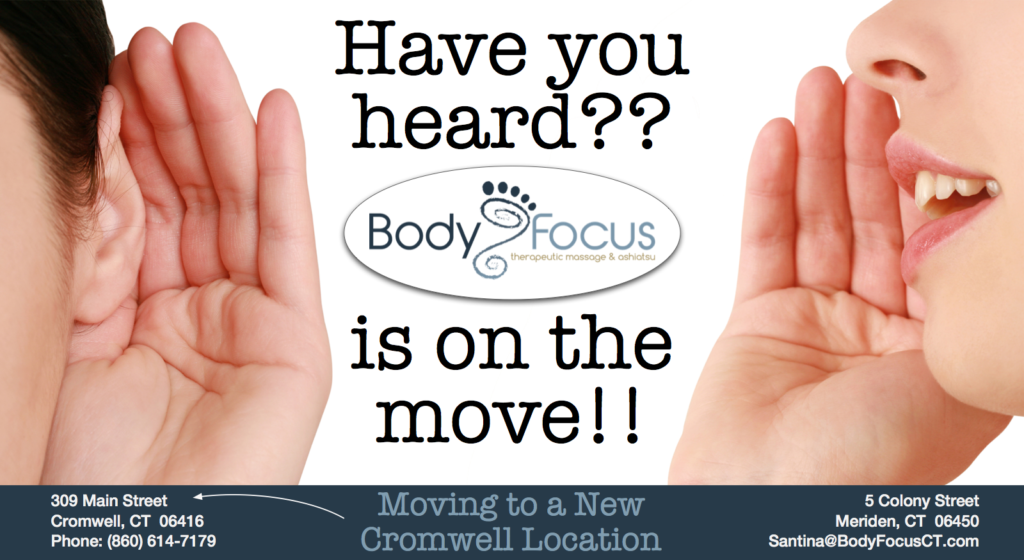 For those of you that have noticed some of my recent posts on Facebook, there are lots of positive changes on the horizon for Body Focus.. This past weekend was bitter sweet for me as I closed down the Body Focus Cromwell West Street office with plans well underway to relocate to a wonderful unique space a mile away in the heart of downtown Cromwell at 309 Main Street.

I would have never thought that a couple years after starting Body Focus that I would have two offices and so many wonderful clients like each of you.

Rest assured that these changes are all wonderful blessings and I look forward to the new location and seeing you there soon. The office should be completed by November 1st so stay tuned for more details as post about them.

Thank you for being patient during this transition and I apologize if the switch over presents any complications to you. I will be seeing all of my clients at my Meriden location until the move is complete. Have a wonderful day everyone.. Thank you again for all the positive support to help make this happen.